SIPs
According to the Neshoba Democrat, a Mississippi based company is going to be exporting insulated composite building panels to Africa…
Here is an interesting article discussing the different types of residential construction including SIPs and insulated sandwich panels.
Here is a slide show of a 5200 Sq Foot House built in Texas with 4.5 inch R-25 Wall Panels and 6.5 inch R-40 Roof Panels.
One of the big drivers for the rise of SIPs and insulated sandwich panels is the great R-value they provide. Here is a recent article discussing the "green aspects" of various types of insulation.
A company in Mexico is looking into using sandwich panels for a construction project in Mexico and would like information.
For the contact information, email: info@sandwichpanels.org
From time to time people contact us looking for suppliers or quotes, so please check back to see the latest. If you have any questions or requests, send us an email and we will post the request here.
To help stay alert on competition, keeping a close eye on patents and patent applications can provide insight. Here is a recent US patent application by a group of French inventors for a concept of a unique building panel.
Here is a recent article discussing the use of sandwich panels for the rebuilding of Haiti…
Here is a insightful article from Treehugger.com discussing a "green" home that uses SIPs.
Here is an expired, but still relevant patent assigned to Hunter Douglas for an insulative building panel with a method for connecting them.
Virginia Tech has developed a technology that is available for licensing. It is a core material derived from biological sources and incorporates biofungacides and biopesticides. For more information, please visit their site here.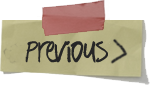 Sandwich Links
Recent Posts
November 2017
M
T
W
T
F
S
S
« Aug
1
2
3
4
5
6
7
8
9
10
11
12
13
14
15
16
17
18
19
20
21
22
23
24
25
26
27
28
29
30